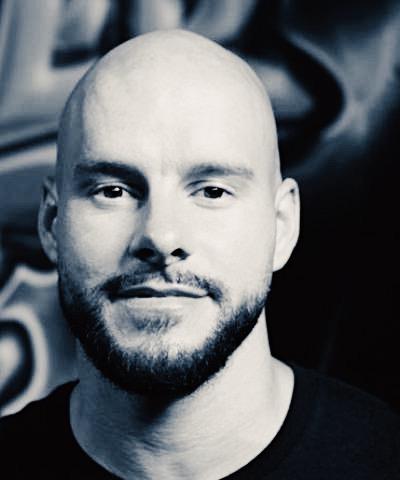 Antonio DeAscanis
Owner | CEO
Antonio DeAscanis
Owner | CEO
If you looked up ideal local gym owner in the dictionary (if you could) there would be a picture of Antonio. 
He strives to provide members a 5-star experience every time they come to the gym. He challenges the coaches to not get complacent with their craft and always strives to learn more and share that knowledge with our athletes (see certifications). He believes every athlete who walks through our door matters. They count for something and they have value. It's his team's duty to live up to the trust members have in them and guide them in their fitness journey. Training a high level athlete is easy...Antonio is passionate about training athletes at all levels. If they give him effort, He will give them everything he has.
"I treasure the craft of coaching through and through. I've suffered for it. I feel it is my responsibility to bring up those around me and share the knowledge I have learned. Seeing athletes getting wins no matter how great or small, will always be rewarding for me. The world is a place of little sympathy, compassion, empathy, and I plan to do my part to change that."
Antonio and wife Kelly and lead the community through their faith. From the top down, goodness is at the forefront of everything they do. They have three young children ages 6, 4, and 3. They are pro-military and love this country. They treat everyone with respect, but do not back down when they feel they are being threatened or bullied. They are called to serve. They have sacrificed more than they can say to keep this community strong, healthy, and vibrant. They look to welcome you one day to their home at BLKOPS and help you on your fitness journey!
P.S. Antonio is also a Brand Wizard, Master of Ceremonies, and House Music All Night Long kind of guy. You will love him.
Certifications
CPT
CrossFit Level 1 Certified Trainer
CrossFit Strongman Trainer
CrossFit Gymnastics Trainer
CrossFit Mobility Trainer
NASM Certified Personal Trainer
Freestyle Connection Movement Seminar with Carl Paoli
Chad Vaughn/David Durante Gymnastic and Olympic Lifting Clinic
USA Weightlifting Level 1 Sports Performance Coach
Totten Training Systems Advanced Olympic Lifting Certification
Marine Corps Martial Arts Black Belt Instructor
Marine Corps Drill Instructor and Senior Drill Instructor
CPR/AED Certified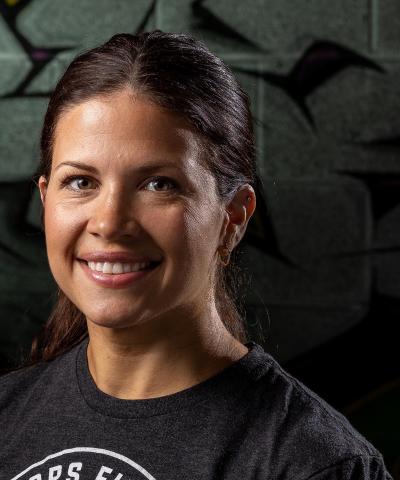 Kelly DeAscanis
Owner | Coach
Kelly DeAscanis
Owner | Coach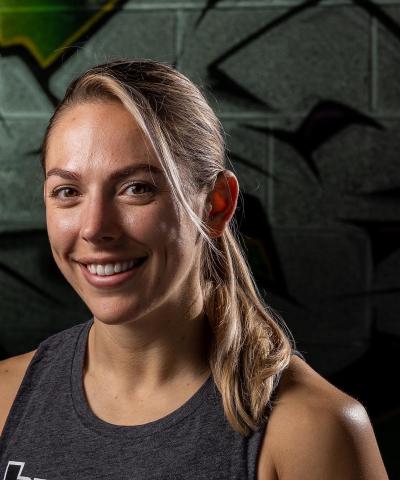 Maddie Shockley
Head Coach
Maddie Shockley
Head Coach
Maddie is BLKOPS head coach for good reason. She is passionate about giving everyone a reason to start a journey in fitness. Wether it be lighting a fire for someone to get back into their groove or showing someone completely new to the gym how fun starting this journey can be. She thinks fitness is the ultimate outlet that everyone needs to maintain a healthy life both physically and mentally.
"The thing I love most about coaching our members is forming rock solid relationships with each person that comes through our doors. BlkOps is truly bigger than just a gym and I try my best to embody that."
Maddie was a dual D1 athlete in soccer and lacrosse at Long Island University. Lacrosse was a brand new sport for her when she delivered for the team decimated with injuries. She was a quick learner and started games against Rutgers and San Diego State. Not bad for a newbie! She was awarded the Annual Clair Isicson Merle Award for the most valuable female student-athlete in leadership and sport. She was also the recipient of a grant from the Women's Sports Foundation: Tara VanDerveer Fund for the advancement of women in coaching.
Maddie studied exercise science and did several internships in NCAA strength and conditioning programs. She wanted to have an impact on people that may not have found a passion for athletics as a kid. Working as a trainer at BlkOps gives her the opportunity to inspire people to dive into a healthier lifestyle without the motivation of modern sports. I think everyone deserve to feel what it's like to be an athlete regardless of their age or athletic upbringing.
Maddie loves country music and may play it during the warm up and if you complain she will play it louder She believes  This is Fun, We Love This, We Love BLKOPS! That will make sense once you join the BLKOPS Fam
Certifications
NSCA Certified Strength and Conditioning Specialist
NSCA Performance Exercise Specialist
NACA Corrective Exercise Specialist
NFPT Certified Personal Trainer
United States Weightlifting Association LVL1 Coach
BrandX Youth Certification
CPR and AED Certification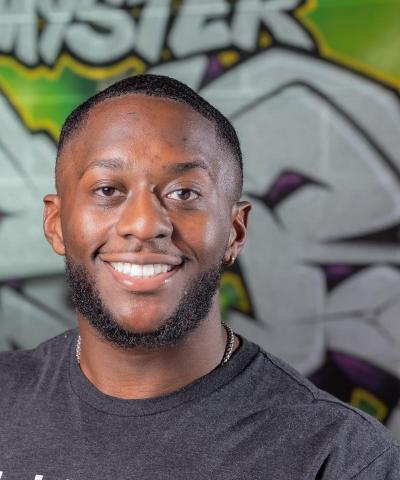 Miles Duncan
PT | Youth Athletics
Miles Duncan
PT | Youth Athletics
Certifications
National Academy of Sports Medicine Certified Personal Trainer
United States Soccer Federation "D" License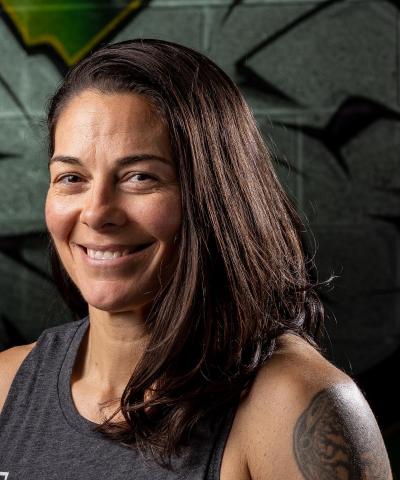 Steph McConnell
Coach | Nutrition Coach
Steph McConnell
Coach | Nutrition Coach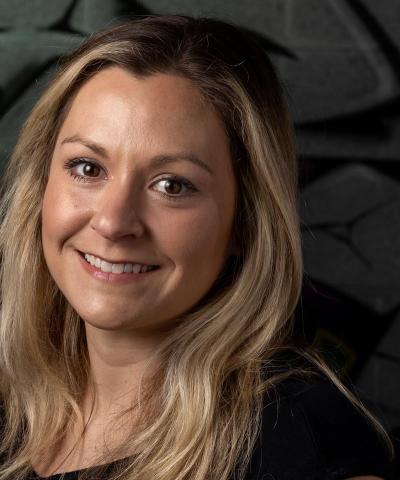 Jessica Joyner
Nutrition Coach
Jessica Joyner
Nutrition Coach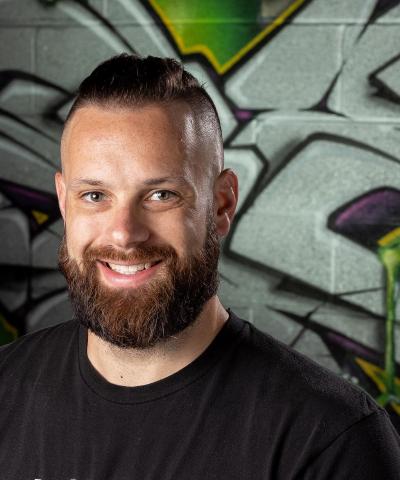 Nick Todorow
Coach
Nick Todorow
Coach
If you are looking for a hype-man when attempting your 1-rep max, Nick is your guy.
A rugby veteran of 10 years, Nick greatly values the amount of growth that fitness has afforded him both physically and mentally. In an effort to provide that opportunity for the community, he felt he could leverage his athletic background and instructional expertise to take on a coaching role.
"Something special happens when someone commits to getting fit. Fitness demands that we drop our egos. It forces us to shift our focus away from what we aren't or what we were to what we could be. It inspires a mindset of constant improvement that always seems to find it way into our lives outside of the gym. Fitness is not just something we do to look better, it's something we do to be better."
When Nick isn't at the gym he is a Manager of Clinical Education for a global healthcare provider and husband to his brilliant and endlessly supportive wife, Katie. You can find him attempting to be less bad at disc golf or trying some kind of strange new beer at a local brewery with Katie. He is currently working towards an M.S. in Organizational Performance and Workplace Learning through Boise State University.
Certifications
USA Weightlifting Level 1
CrossFit Level 1 (CF-L1)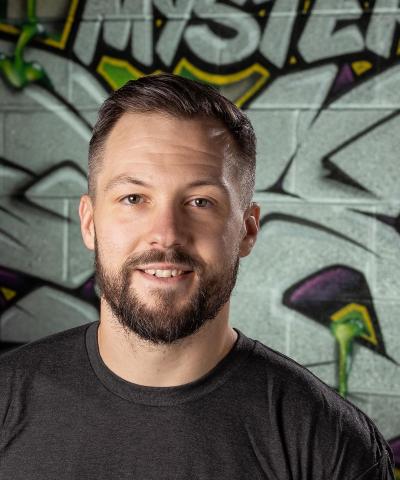 Nick Grajewski
Coach | Youth Athletics
Nick Grajewski
Coach | Youth Athletics
Nick is an accomplished athlete with a background in Collegiate Football and Rugby, Semi-Pro Rugby League, High School Offensive and Defensive Line Coach, High School Strength and Conditioning Coach, Back to Back Division 2 Delaware Football State Champions 19-20/20-21.
What do you love the most about coaching? "The relationships that I am able to build and the growth that I can see over time."
Nick is graduate of the BLKOPS intern program and has become a staple of our community. He is a Lord of the Rings fanatic, tattoo enthusiast, DJ and music lover, and obsessed with his dogs and cats. 
Certifications
Burgener Strength Level 1
CPR/AED
Heat Illness Prevention
Sudden Cardiac Arrest
Concussion in Sports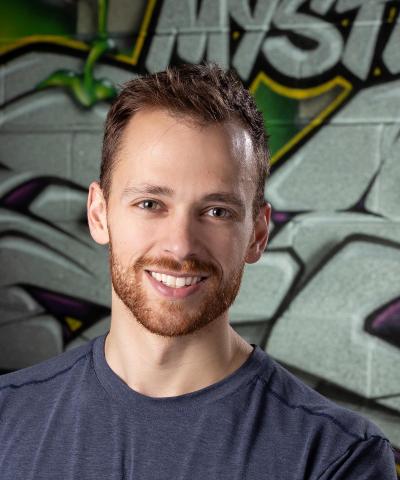 Nicholas Rybinski
Coach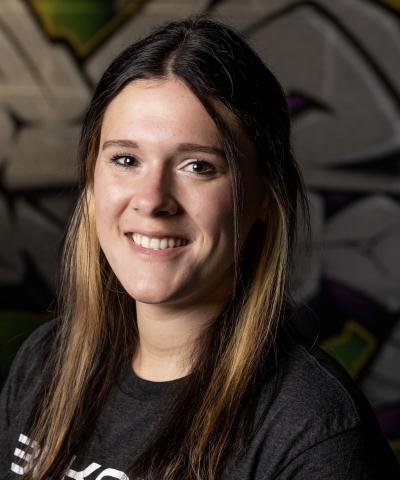 Jackie Zucco
Membership Specialist | Nutrition Coach
Jackie Zucco
Membership Specialist | Nutrition Coach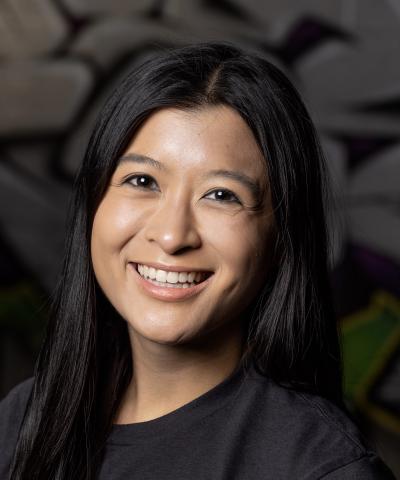 Katie Le
Yoga Coach